About Us




The Mixed Patriots is a non-curricular, auditioned choir made up of about 16-25 men and women who sing the National Anthem for the home winter sporting events at South Central Calhoun High School in Lake City, IA.
​

Soprano: Katherine F, Cara V, Megan D, Hallee M
Alto: Raegan B, Raegan W, McKailey W, Morgan N
Tenor: Kyler S, Joe W, Zane N, Truman B-H, Austin O
Bass: Mitchell C, Brennan H, Bryce S, Chase P
Alternates: Ashlynn K
​


Audition Rehearsal Tracks & Music:

Listen for us at the Basketball games in winter, 2018-19!
HERE IS OUR PERFORMANCE FROM 1/26/18:
https://drive.google.com/file/d/12rSAE_KwCm458vBe5_Rn1WJFHf7WSx9-/view?usp=sharing



​MIXED PATRIOTS 2018-19 DATES

(call is always approx. 45 minutes before Girls Game Start time)
Monday-Friday, November 5-9: Auditions during lessons
Tuesday, November 13, 7:30am: Possible Rehearsal
Wednesday, November 14, 7:30am: Possible Rehearsal
Tuesday, November 20, 4:30pm: Bonding, First Performance (supper provided), RC
Monday, November 26, 5:45pm: Second Performance
Friday, November 30, 5:15pm: Third Performance
Monday, December 10, 5:15pm: Fourth Performance
Friday, January 4, 5:15pm: Fifth Performance
Tuesday, January 8, 5:15pm: Sixth Performance
Tuesday, January 15, 5:15pm: Seventh Performance
Tuesday, January 22, 5:15pm: Eighth Performance
Friday, February 2, 5:45pm: Ninth Performance, Senior Parents Night
Thursday, February 7, 5:15pm: Tenth/Final Performance

Attendance at all rehearsals and performances is mandatory. In very rare cases Ms. Morton will excuse an absence. If you cannot attend any rehearsals or performances notify Ms. Morton immediately to make arrangements or so you can be replaced in the ensemble.



Powered by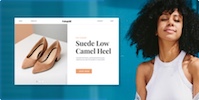 Create your own unique website with customizable templates.