This page is for anyone who is participating in Small Group Contest. Let me know if there is something you need that you can't find on this page!
​-Ms. Morton
Bass Clef Ensemble:
​Part Recordings Also Below:
​A-Roving:

I'm Bound Away: Song starts about a minute into the video.

Ashlynn, Kinsey, Audrey, Raegan:


Amazing Grace (if we want to take this to contest, we need to choose one more SHORT piece to fill time requirements!):

Miranda Feldhans Solo:

Alma del core:

See Kayla Grummon's section above for Evening Prayer!

Hallee Maulsby Solo:

American Lullaby: Singing starts about 40 seconds in

Nymphs and Shepherds: This lady's face is crazy but this is gorgeous singing.

Joseph Wozniak Solo:

Caro mio ben:

O Come, O Come, My Dearest: This is a very good amateur ​performance.

Ben Englin Solo:

Gia il sole dal Gange: singing starts about 50 seconds in.

Branden Barney Solo:

Colorado Trail: This is in a different key, but is a good performance.

Corey Hicks Solo:

Farewell: Finding this is tricky. It's traditionally sung in German, and here's a beautiful performance of that, but it is not in the same key as the one you are singing. I will post something by the end of break that is in your key!

This is me singing and playing the piece in the key (and language!) you are singing it:

drive.google.com/file/d/1nb7ew0yxW7X9-BQS-pvfOmEfPL1Lfewd/view?usp=sharing

Black is the color of my true love's hair:

Cara Voorde Solo:

Love has eyes:

Tu lo sai: This is in the high key, I think I gave you the low key. Ask Joan which she wants you to be singing!

Teyah Jackson Solo:

Teyah, Emmy, Ryan, and Jasmine double duet:

Poor Wayfaring Stranger:

Joe's Jumpy Junior Quartet:
For the Beauty of the Earth:


Kayla Grummon - solo
Evening Prayer: This is a good high school level performance!


El Majo Discreto:

Megan Decker Solo:

Ev'ry Time I Feel the Spirit: This is not your arrangement, but I thought you'd appreciate this recording! You're capable of learning your notes/rhythms on your own for this one :)

Into the Night:

Savannah and Miranda Duet:

Poor Wayfaring Stranger: There are a lot of part recordings on youtube that you can find, here is a good performance with both parts.

Savannah Smith-Davis Solo:

The Water is Wide:

If No One Ever Marries Me: This is a good​ high school level performance.

Ashley Beagle Solo:

The Winter it is Past: This is a good high school level performance.

Se tu m'ami, se sospiri: Cecilia Bartoli is my absolute favorite performance of this <3 her!

Kyler Sander Solo:

O Mistress Mine: This is a good example of what YOU can sound like on this piece!

O del mio amato ben:

TJ Aldag and Jaxon Cornelius Duet:

Cindy: Here are part recordings! Sung by a chick, but sung well. TJ will be part one, Jaxon part two.

This is a pretty good performance:

Abby Stelling Solo:

Nel cor piu non mi sento: This is probably the worst piano playing I've ever heard, but the singer does a nice job and it is in the right key for you!

Into the Night: See Megan Decker's section above for a recording of this.

Katherine Folsom Solo:

The Nightingale: This is a nice performance, but you are capable of a more mature sound than this singer.

See Miranda's section above for a recording of Alma del core!

Corey Hicks and Truman Boyd-Harris duet:

All Through the Night: We will need to find another short piece if we want to do this for contest to meet time requirements.

Stephanie and Hailey Duet:
Powered by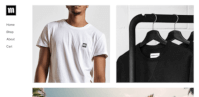 Create your own unique website with customizable templates.