​About the Choir

This curricular choir is available to 9th-12th grade students at South Central Calhoun High School

in Lake City, IA. The choir is made up of about 80 students who rehearse every day during the school week. They are proud to perform Fall, Winter, Mid-Winter, and Spring concerts, host a Coffeehouse Concert, and perform at the annual IHSMA Small and Large Group Contests. Information about assignments and repertoire recordings can be found on this page for choir members!

Listening links:


MAKE UP ASSIGNMENTS ARE POSTED HERE. Listen to the recording. You do not need to listen to the whole thing, pick and choose a few five minute sections. Write a few sentences about what you heard and submit under "Contact" tab or in writing to Ms. Morton.

Monday, January 15, 2019
If you missed this day talk to Ms. Morton and she will ok your points for the day!

Powered by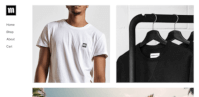 Create your own unique website with customizable templates.